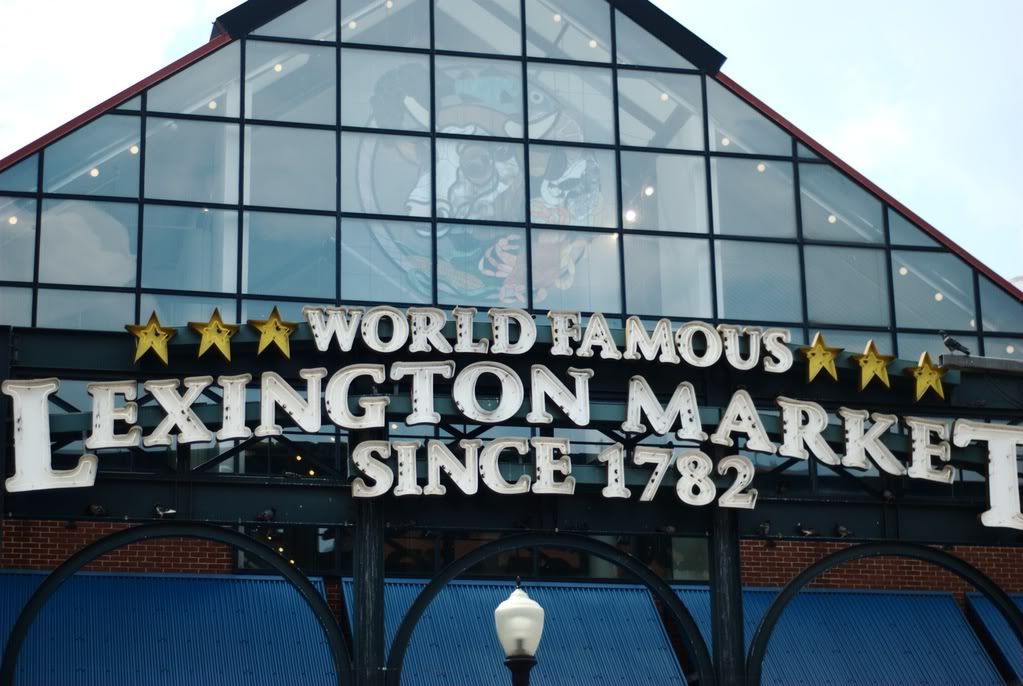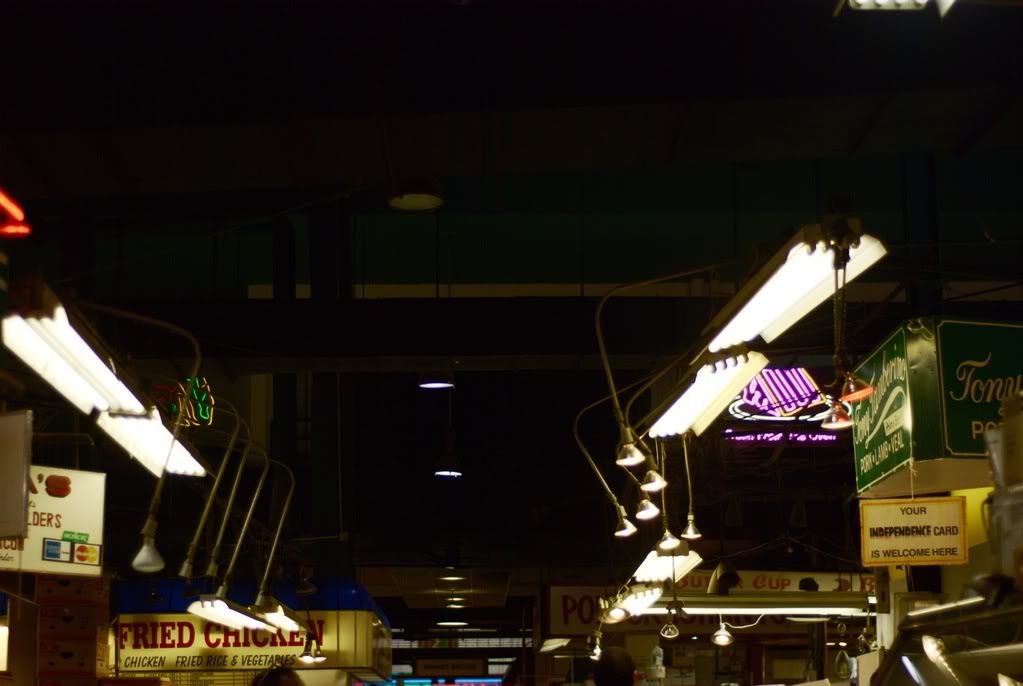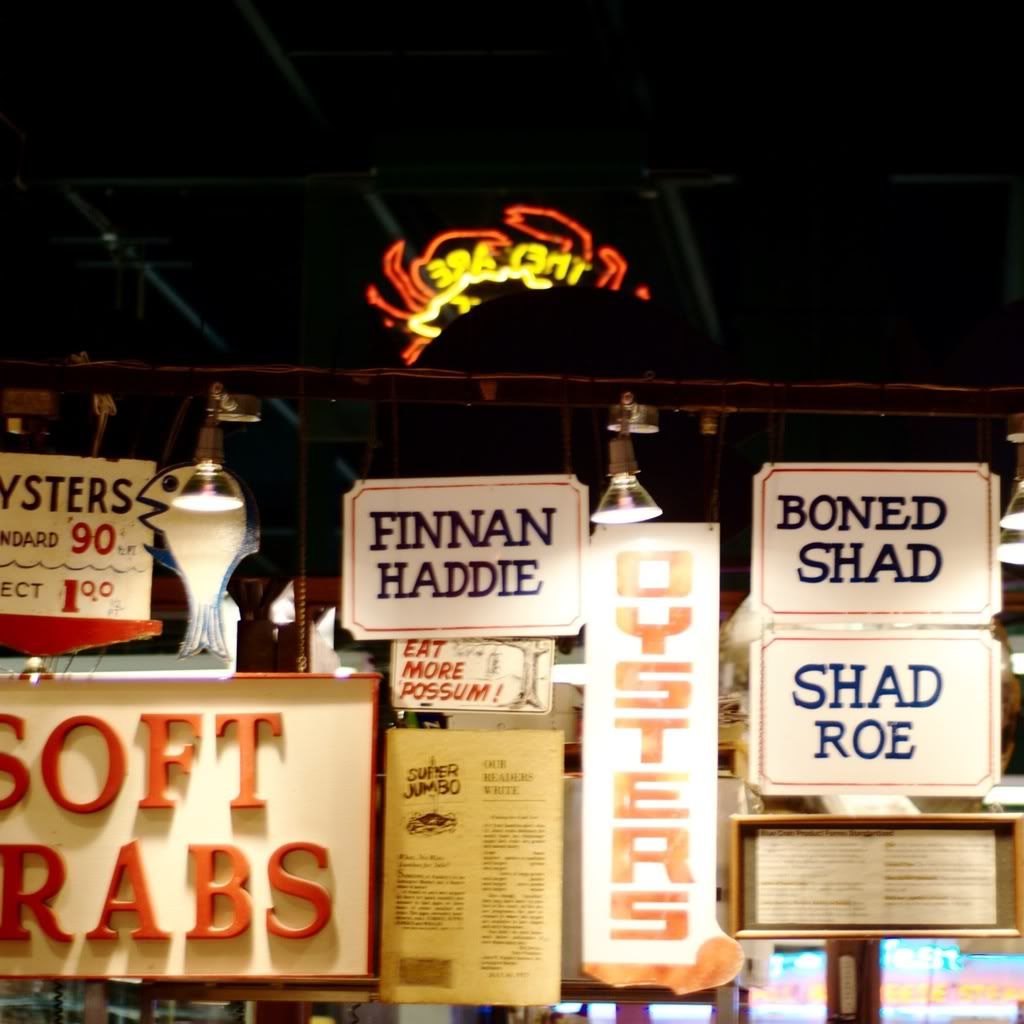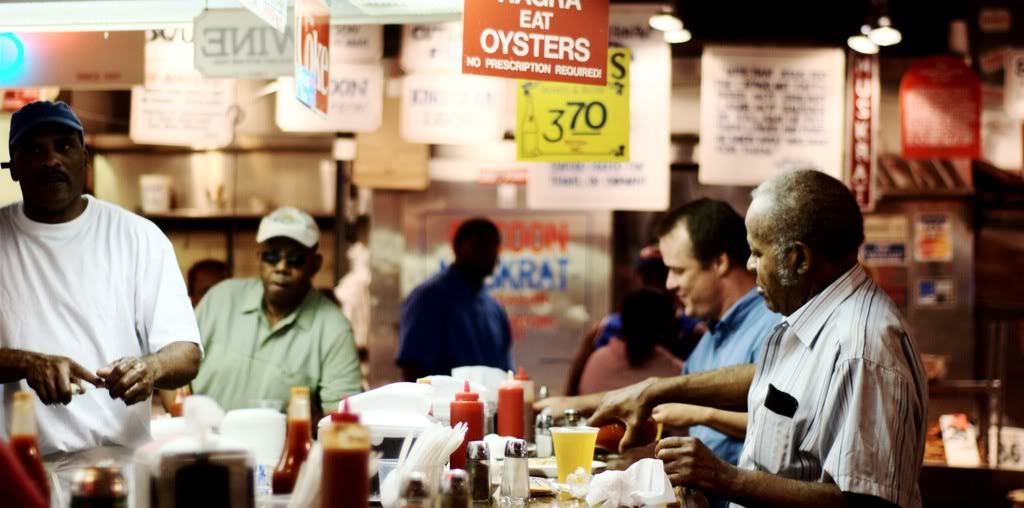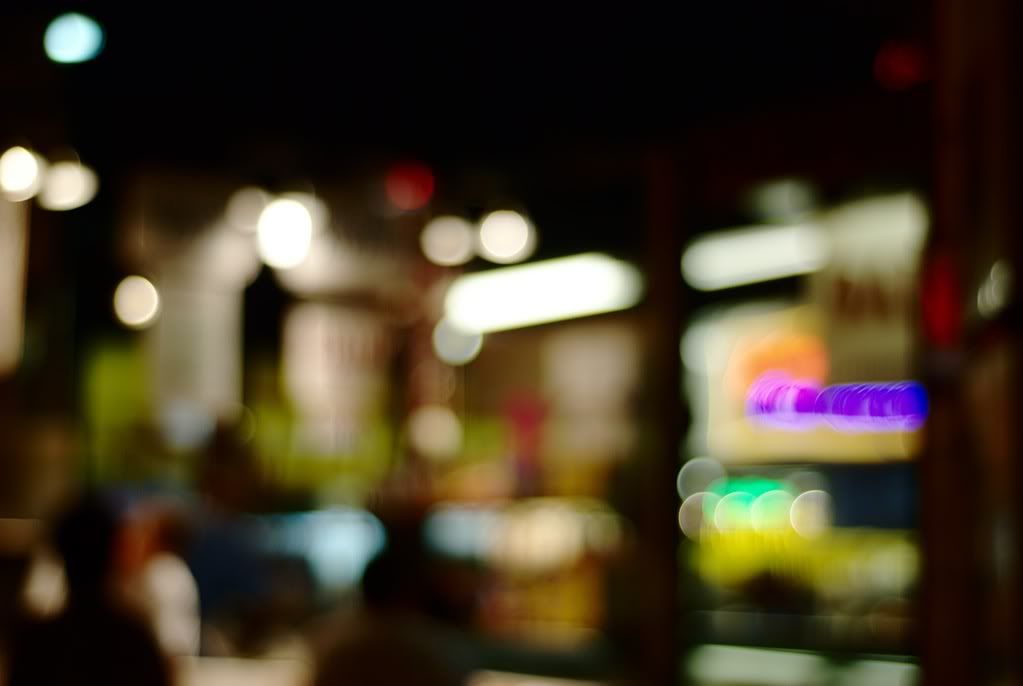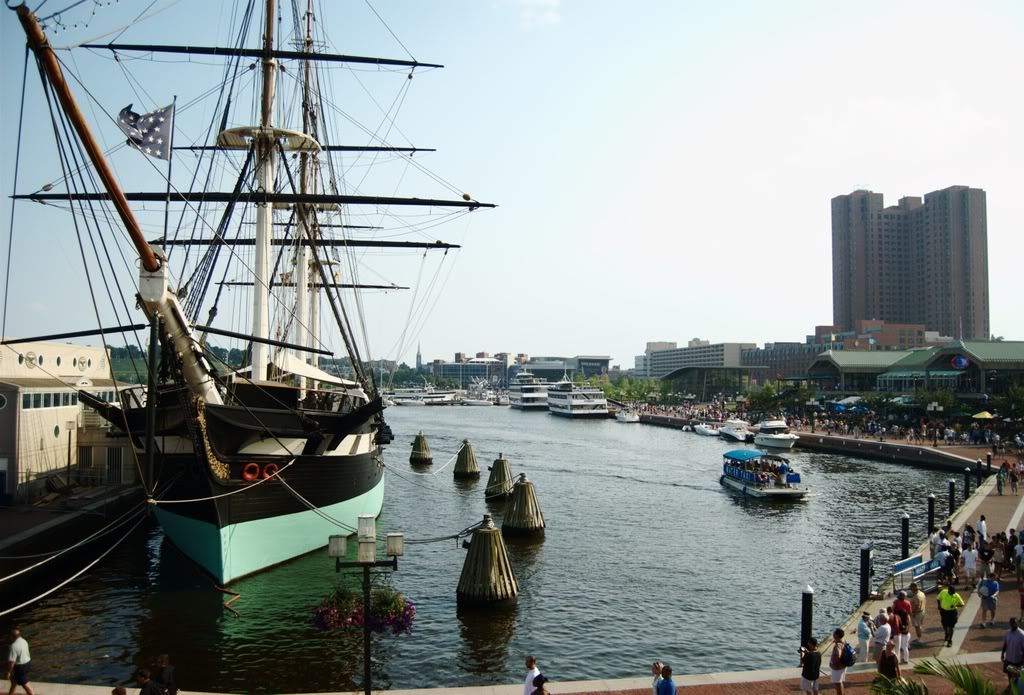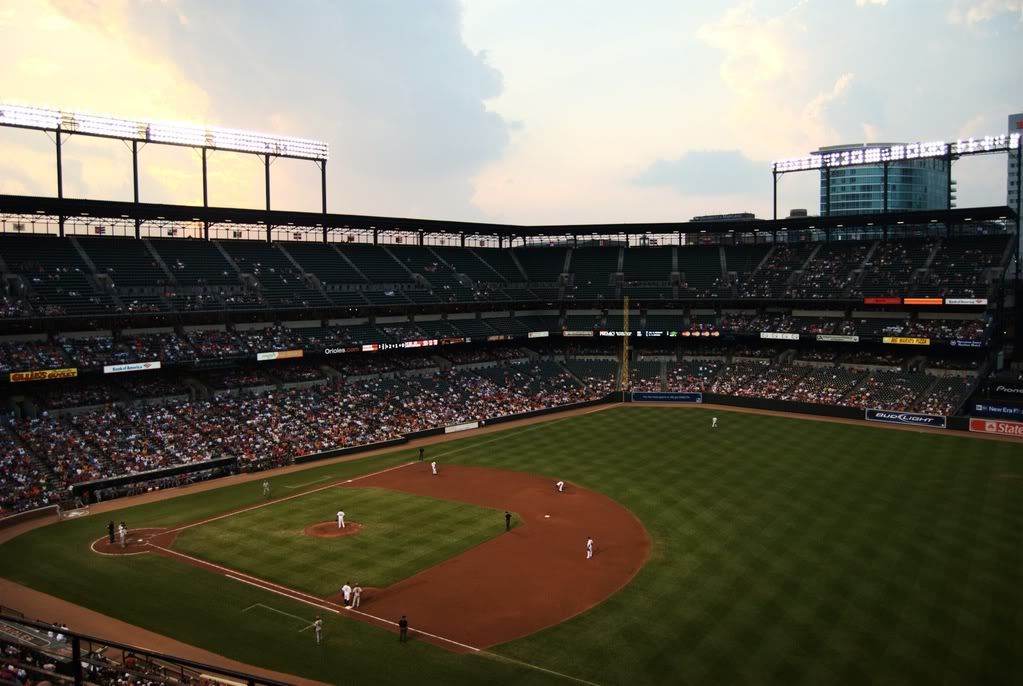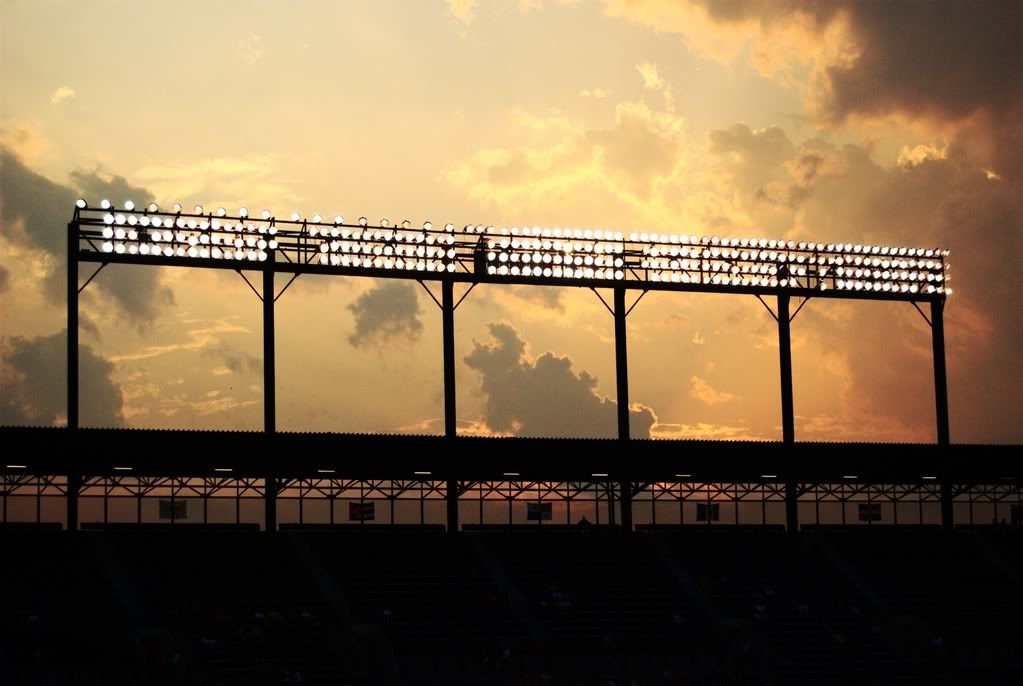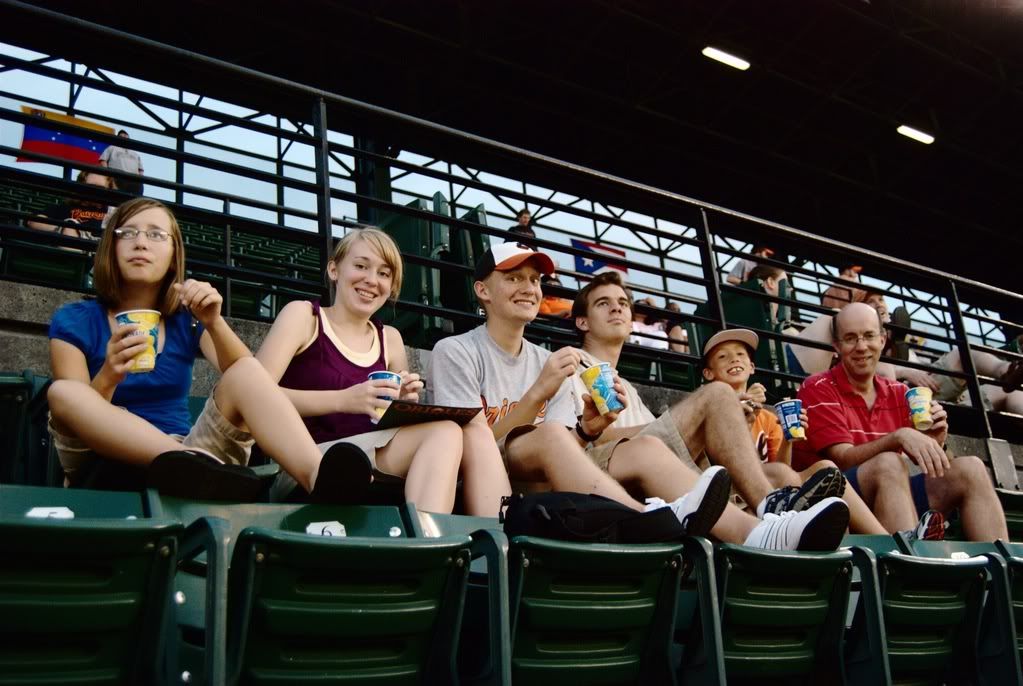 This is just for posterity's sake. I think we look so American in this photo.
And that's one of Andrew's friends from school, Ben. He came along with us.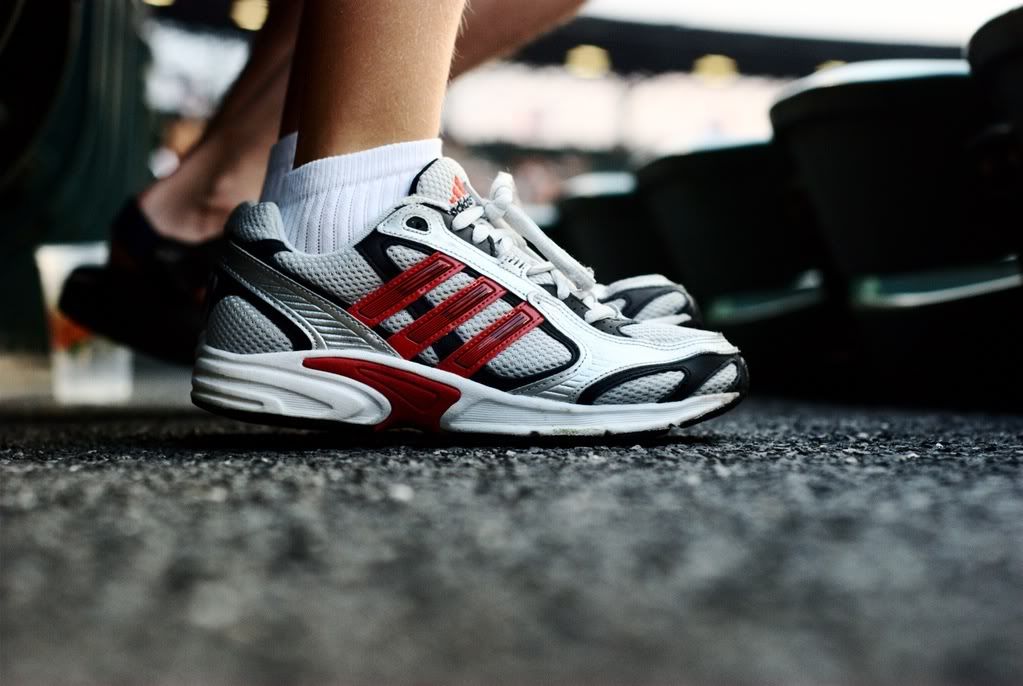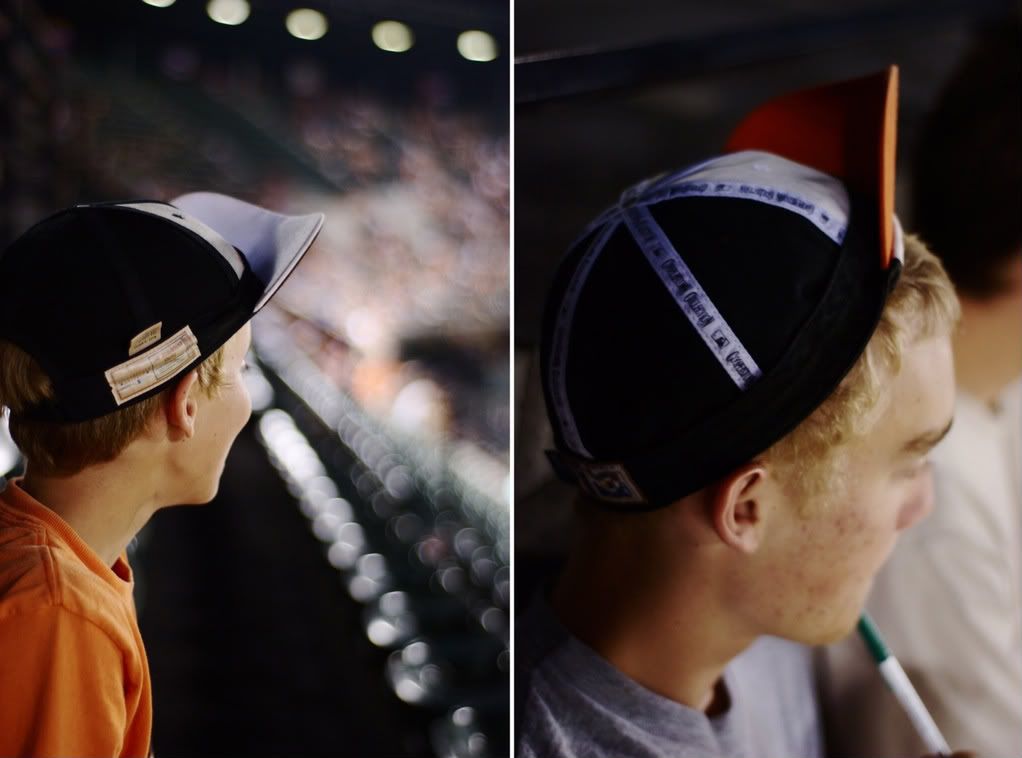 These, my friends, are rally caps.
Mom: "What are the boys doing?"
Me: "Putting on their rally caps. It's what you do at ball games."
Mom, a few minutes later: "Well, I don't see anyone else doing it!"
Despite the rally caps and some Orioles home runs, Baltimore lost. Even though the O's lost, it was still a lovely day and fantastic night.